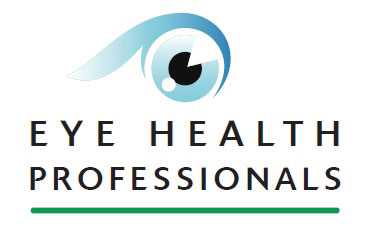 Drs. DuClos, Lynch, & Parker and Staff are committed to providing you and your family with Eye Health Excellence and a Lifetime of Vision. We strive to utilize the most up-to-date technology and techniques available in eye care. We promise to be professional, thorough, fair, and ethical. We promise to assist you in understanding your eye health status and vision care needs with Respect and Courtesy. We invite you to browse our website to learn more about our optometry services, and invite you to join our patient family by scheduling an eye exam appointment at our Tooele, UT office.
Eye Health Professionals is a full service eye and vision care provider and will take both eye emergencies as well as scheduled appointments. Patients throughout the Tooele, UT area come to Eye Health Professionals because they know they will receive the personal attention and professional care that is our foundation. Drs. DuClos, Lynch, & Parker and our team are dedicated to keeping our patients comfortable and well-informed at all times. At Eye Health Professionals, we will explain every exam and procedure and answer all of our patient's questions. Additionally, at Eye Health Professionals, we offer vision financing options and will work with vision insurance providers to ensure good eye health and vision care for all of our patients. View our payment options for more information.

The Newest Technology Available is in Our Office
At Eye Health Professionals, we strive to provide our patients with the most up-to-date technology in order to provide the best eye health care. That is why we are excited to be able to offer the latest in retinal imaging technology: the Optos Daytona. The retina is a highly sensitive tissue inside the eye that collects information about the world necessary for clear vision. Any damage to the retina can result in permanent vision problems. With early detection, often before there are any symptoms, retinal problems can be treated to maintain clear vision. The high resolution Optomap imaging that is possible with this new equipment, allows our doctors to view the retina in finer detail with a high definition ultra-widefield image. This allows for the best detection and continued observation of any ocular abnormalities that may be present. Using the combination of dilation with this new imaging technology, our doctors are able to provide you and your family with the most advanced eye care available.
Our Approach to Optometry
Our one-on-one approach to optometry makes Drs. DuClos, Lynch, & Parker and the Eye Health Professionals staff the eye and vision care providers of choice in the Tooele, UT area. Our Tooele, UT optometrists offer the following services: complete eye exams, contact lenses, glasses, glaucoma testing, and pre- and post-operative care. For a complete list of services, visit our services page or call our Tooele, UT office at 435-882-6452.
At Eye Health Professionals, we are dedicated to providing high-quality optometry services in a comfortable environment. Call us at 435-882-6452 or schedule an appointment today online.