Your Optometrist in Tooele, UT.
Call us at (435) 882-6452 today.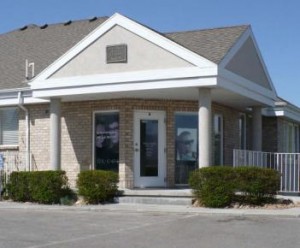 Welcome to Eye Health Professionals in Tooele. Dr. DuClos, Dr. Lynch and Staff are committed to providing you and your family with Eye Health Excellence and a Lifetime of Vision. All of our opticians are State-Certified. We strive to utilize the most up-to-date technology and techniques available in eye care. We promise to be professional, thorough, fair, and ethical. We promise to assist you in understanding your eye health status and vision care needs with Respect and Courtesy. We invite you to browse our website to learn more about our optometry services, and invite you to join our patient family by scheduling an eye exam appointment at our Tooele office.
Eye Health Professionals is a full service eye and vision care provider and will take both eye emergencies as well as scheduled appointments. Patients throughout the Tooele area come to Eye Health Professionals because they know they will receive the personal attention and professional care that is our foundation. Dr. DuClos and our team are dedicated to keeping our patients comfortable and well-informed at all times. At Eye Health Professionals, we will explain every exam and procedure and answer all of our patient's questions. Additionally, at Eye Health Professionals, we offer vision financing options and will work with vision insurance providers to ensure good eye health and vision care for all of our patients. View our payment options for more information.
The Newest Technology Available is in Our Office
We are the only office in Tooele County with the new OPD-Scan III. It is the latest diagnostic/refractive instrument that serves the practice as an auto-refractor, keratometer, pupillometer, corneal topographer and wavefront aberrometer. Over 20 diagnostic measurements are harvested in 10 seconds. Easy alignment and capture of data ensures accurate readings. Day and night refractions can be displayed automatically. Welcome to the next generation of high tech refractions to ensure high definition vision!
Our Approach to Optometry
Our one-on-one approach to optometry makes Dr. DuClos and the Eye Health Professionals staff the eye and vision care providers of choice in the Tooele area. Our Tooele optometrist offers the following services: complete eye exams, contact lenses, glasses, glaucoma testing, and pre- and post-operative care. For a complete list of services, visit our services page or call our Tooele office at (435) 882-6452.
At Eye Health Professionals, we are dedicated to providing high-quality optometry services in a comfortable environment. Call us at (435) 882-6452 or schedule an appointment today online.